Did Dr. Laura's Son Have a Deathwish?!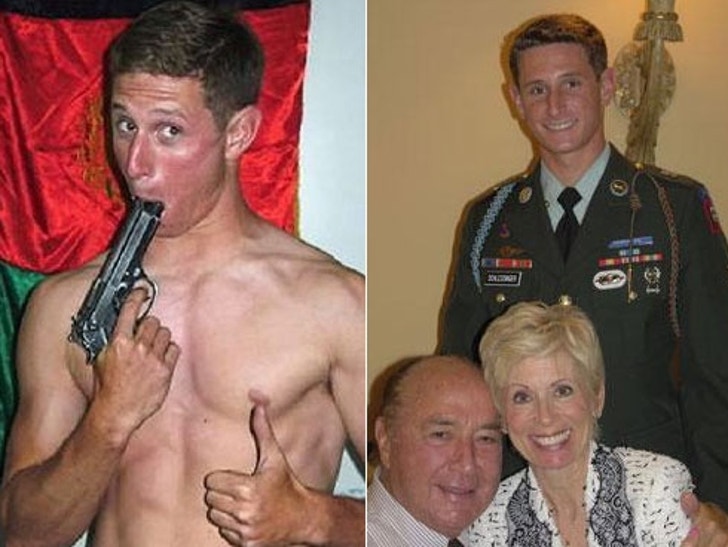 TMZ has obtained a disturbing photo which shows a man, who could be the son of radio host Dr. Laura Schlessinger, holding a pistol in his mouth while giving a "thumbs up" sign in front of the flag of Afghanistan.

The photo, which was featured on several Internet blogs, was supposedly ripped from a MySpace page allegedly created by 21-year-old Deryk Schlessinger, a Specialist with the US Army's 82nd Airborne Division in Afghanistan. The MySpace page has since been deactivated.
TMZ has confirmed with an Army rep that a photo of a man holding a gun in his mouth did in fact appear on the MySpace page in question. The rep would not confirm the man's identity.