Bob Barker Bye Bye -- Buy His Microphone!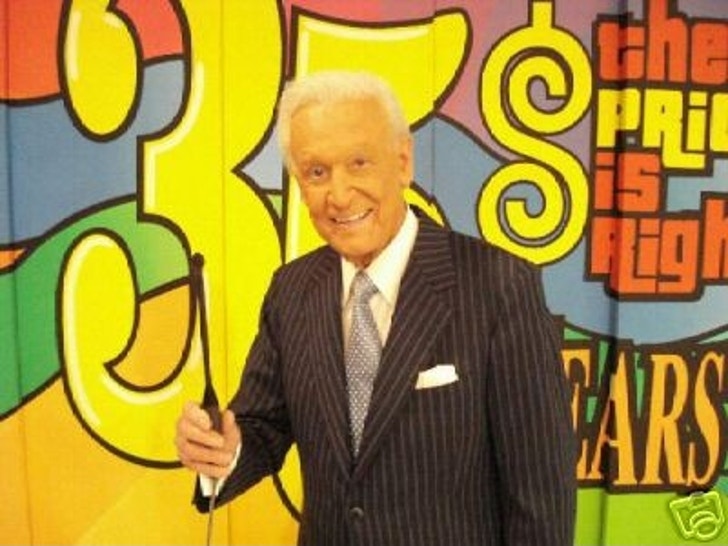 Bob Barker set down his skinny microphone at CBS Television City for the last time yesterday, as he rode into game show history after more than thirty years of protecting himself against overly enthusiastic contestants. *le weep*

Now the animal rights activist has donated one of the mics for an auction to benefit United Activists for Animal Rights ... and it can be yours on eBay! Through his rep, Bob Barker told TMZ, "As I say in my statement of authenticity, this is one of my original microphones I used on "The Price is Right," and I thought the best possible use I could make of it, now that I've retired from the show, is to donate it to United Activists for Animal Rights for sale on eBay."
Bob's final show airs on June 15. "Remember to spay or neuter your pets!"