Judge to Sheriff -- I Was Sandbagged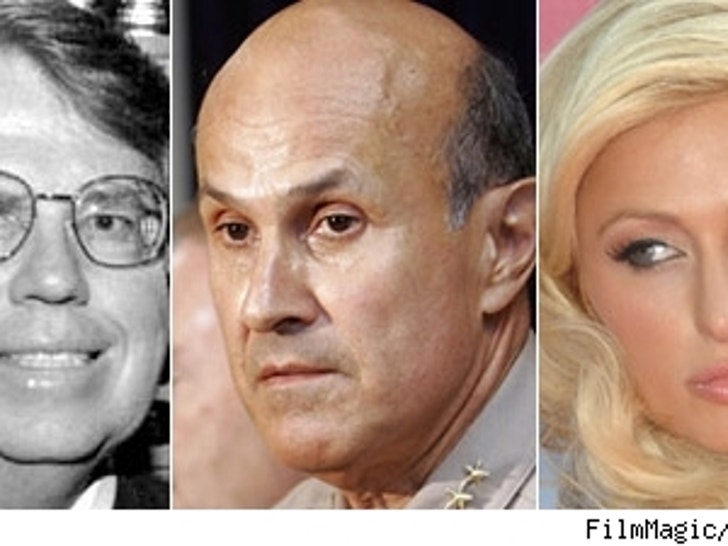 Here's what's going down in court right now:

Judge Michael Sauer said that before Paris was released, he was contacted by the Sheriff and told they would file a motion to place Paris under house arrest. The judge said the motion was never filed, and added, "There's no way I would have approved it even if I got the motion."
The prosecutor, Dan Jeffries, who is also pissed at the Sheriff, accused the Sheriff of "assuming all three roles of the criminal justice system," claiming "Sheriff Lee Baca is interpreting the law all by himself."