New Paris Summer Wardrobe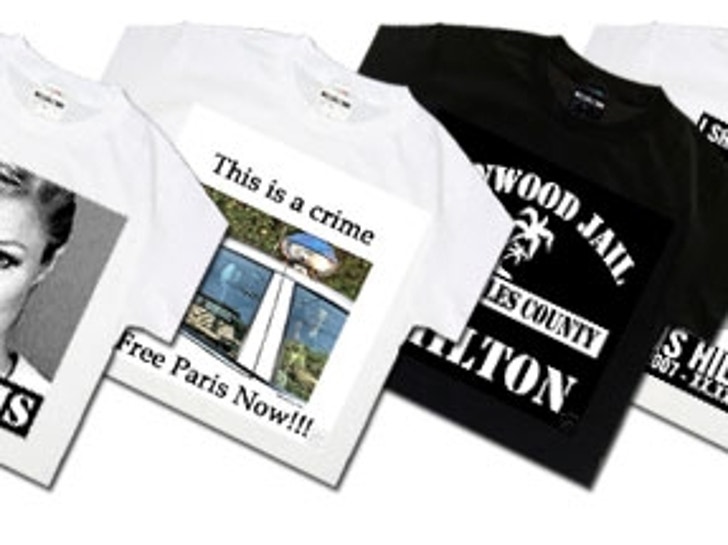 Are you feeling the love for the incarcerated heiress? Thrilled she's in the can? Show your softer side, or let everyone know what a stylish hater you are -- with one of these clinkalicious Paris tees on eBay!

With your choices ranging from a black and white Lynwood Jail number, to the declarative "This is a Crime - Free Paris Now!!!" weeper top, you can kickoff the beach season in pseudo-political style! Go with the mugshot banner tee for that direct impact, or boast that you shared a cell with the celebuvict.