"Simple Life" Boss to Staff: No Paris Bashing!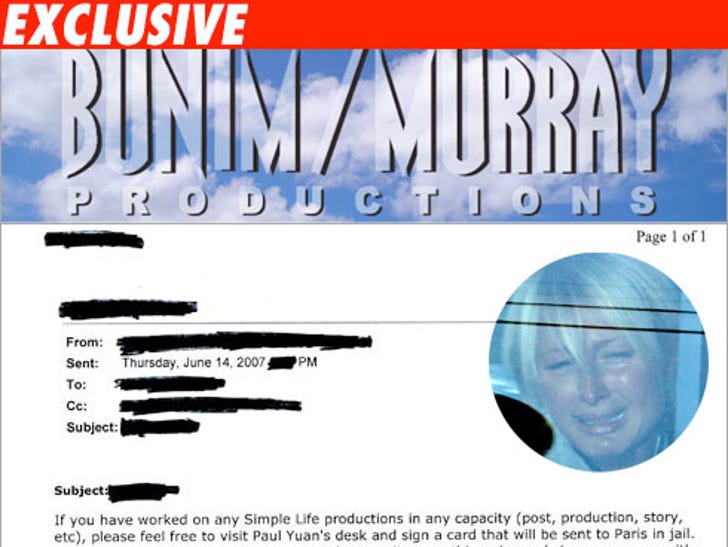 A bigshot at the company that produces "The Simple Life," has sent an interoffice memo asking his employees to sign a card of support bound for Paris Hilton's medical ward prison suite. In the letter, he makes one thing very clear -- don't be a smart ass!

The email, which was sent out Thursday afternoon, directs Bunim-Murray Productions staff to "show our support, so please write something nice." Or nothing at all! The letter cautions, "Girl, I always thought you would look good in orange!' is not what we have in mind!" It really isn't her best color. "Stay Strong!" was deemed acceptable.
What would you write? Be nice!