Mischa, Rumer, Bruce Set to Ruin Film Classic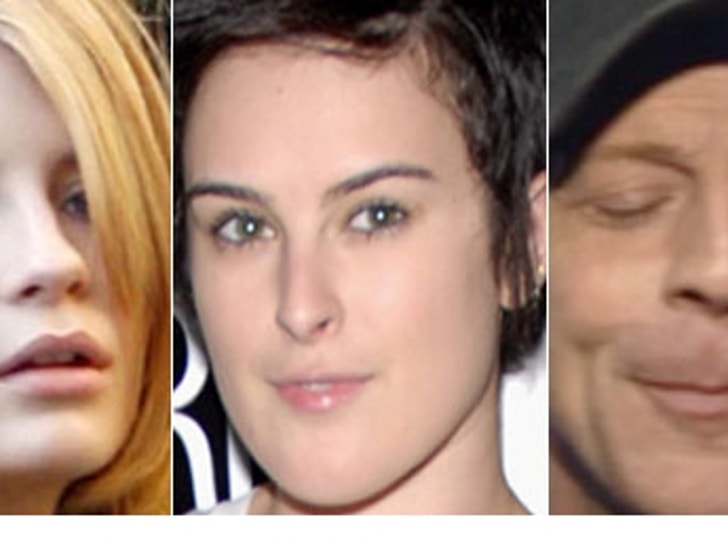 Rumer Willis has been cast alongside her father, Bruce Willis, and Mischa Barton in a teenage take on the noir classic "Chinatown." No, that is not a typo.

Barton plays the most popular girl in a Catholic school who stumbles upon a sinister conspiracy while investigating the theft of SAT exams, according to the Hollywood Reporter. Bruce Willis co-stars as the principal while Rumer plays Mischa's less attractive friend.
Rumer's only previous acting credits are all in films starring either mom Demi or dad Bruce. Nepotism, continuing to ruin Hollywood films.