Is Borat's Fiance 'Hatching' a Baby Girl? Twins?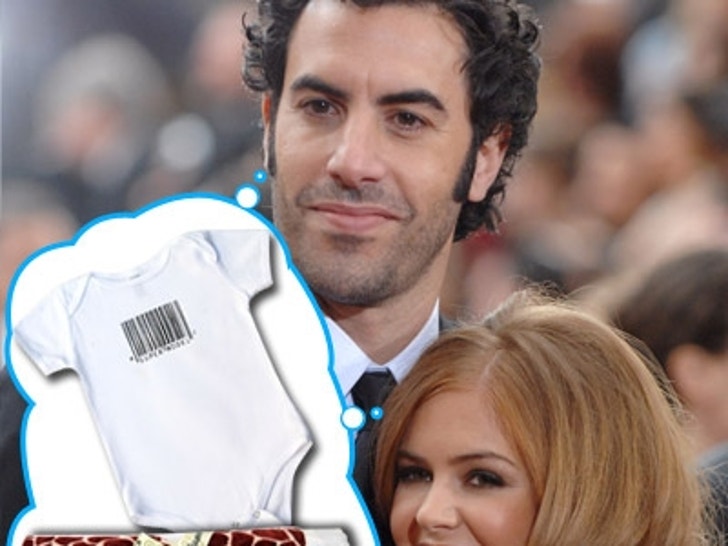 Isla Fisher made sexytime with her fiance, "Borat" star Sacha Baron Cohen, and looks like she may be pregnant -- with a girl! Wawaweewaa!

TMZ has learned Fisher stopped into West Hollywood baby boutique Petit Tresor on Friday and picked up over $400 worth of items, including two blankets in pink. I like!
The "Wedding Crashers" star also purchased a bunch of onesies with the word "Supermodel" written across the front and a half dozen animal print blankets. We're told Isla thought the zebra, giraffe and cow blankets were adorable and was overheard saying, "I love these, we're taking them on a safari!" Wait, are they having twins?!
Like Borat, Ali G and Bruno, the world awaits to find out what Sacha Baron Cohen's latest creation will be!