Borat Makes 'Sexytime' in 007's Suit
Borat
Makes 'Sexytime' in
007's Suit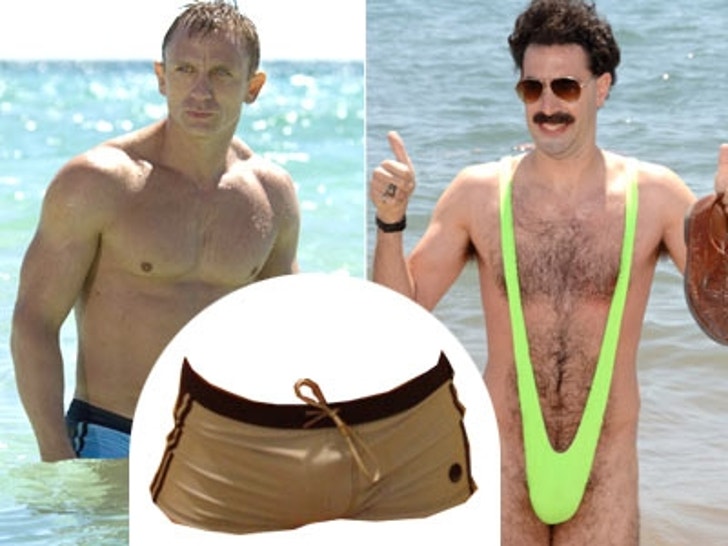 Borat has traded his neon green thong bikini for a more modest James Bond-approved square cut bathing suit. High five!
Isla Fisher, who is engaged to Borat (aka Sacha Baron Cohen), picked up the tight La Perla powder blue swimsuit on Wednesday for her favorite faux-Kazakh, at trendy West Hollywood boutique, Le Bra Lingerie. The $89 trunks are the same body-hugging shorts that new 007, Daniel Craig, wore in the blockbuster film "Casino Royale." We liiike!
While Craig beautifully fills out his size XL man-kini, Sacha will have to be content making "romantic explosion" in a size Small. Wawaweewa!