"Age of Love" Tennis Hunk -- Easy Mark?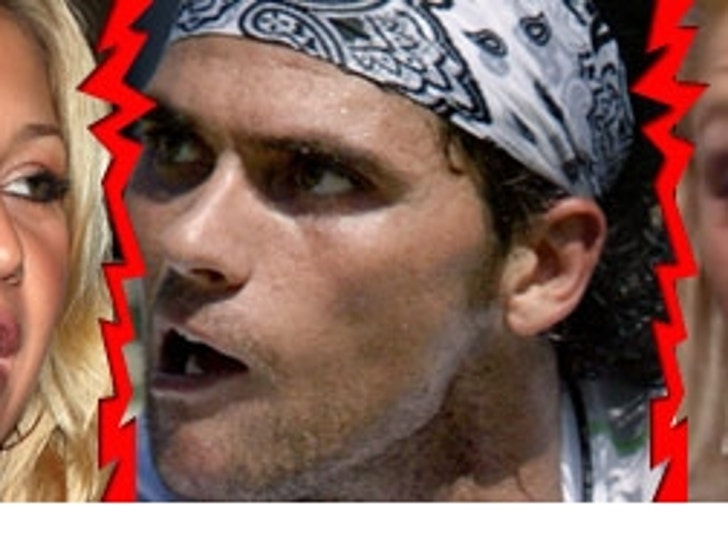 All those kittens and cougars purring so sweetly over tennis star Mark Philippoussis in the new NBC show "Age of Love" might be interested to know a little about his romantic past ... as the main himbo of the men's tour.

Mark P. -- or, as he's so affectionately known to some Aussie media, The Poo -- caused a stir a few years back when he had a reported dalliance with Paris Hilton, while he was still in a relationship of several years with Aussie pop star Delta Goodrem, who was suffering from cancer. Paris even reportedly showed pictures of The Poo to journos, telling them she was "head over heels" for the racquet-man. The Poo denied the hook-up with P.
Meanwhile, before that, Mark P. was reported to be playing a bit more than tongue tennis with fellow hot-but-not-so-hot-at-tennis star Anna Kournikova. The Poo's coach, Pat Cash, wrote in his autobiography that he had to beg his protege not to go out (and get in bed) with Anna K. on the eve of a big match.
On top of all that, The Poo has been linked to Tara Reid and several Aussie models, which should raise the question in all those feline minds -- who wants to play with a used racquet, anyway?