Hoff to Ryan: She Ran Her Mouth, But I Got Custody!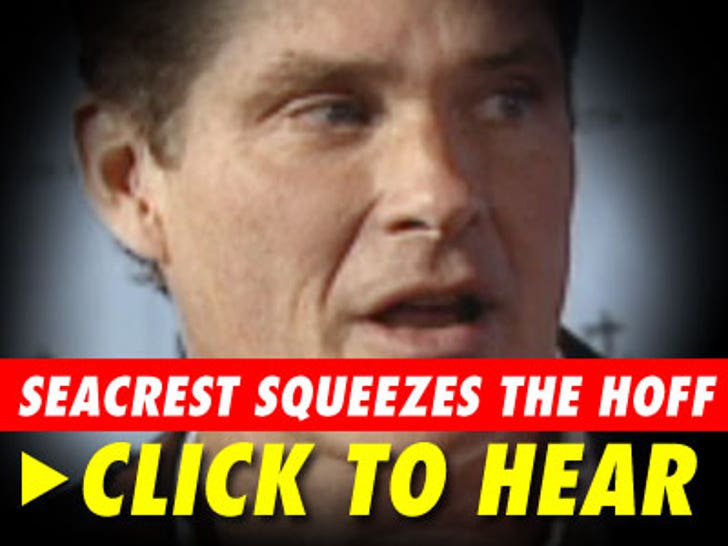 This morning David Hasselhoff told KIIS-FM's "On Air with Ryan Seacrest" that winning full custody of his two daughters was a "bittersweet victory." By bittersweet, he means fantastic!

Obviously satisfied with last week's courtroom victory, Hoff's voice became stern and pointed when the subject of the infamous burger video came up, saying, "When the tape came out, that wasn't supposed to come out ... and that's when this thing happened, that's when I said 'nobody plays that card.'" Hoff never directly blamed his ex-wife Pamela Bach as the person who leaked the tape.
Hoff also sounded off about what it was like watching his ex make the rounds on TV, telling Seacrest, "It was quite easy" to bite his tongue as she told the world about their lives. Hoff thanked Ryan and his "Idol" co-star Simon Cowell for "coming to his rescue" during those times.
Hoff ended the interview by taking a thinly veiled parting shot at his ex, telling Seacrest that despite everything she said on all of the shows, "It turns out ... who gets custody?!" Ouch.
On a sad note, Hoff revealed that he's currently in New York working on a new album.