Poison Front Man -- The New Flavor of Love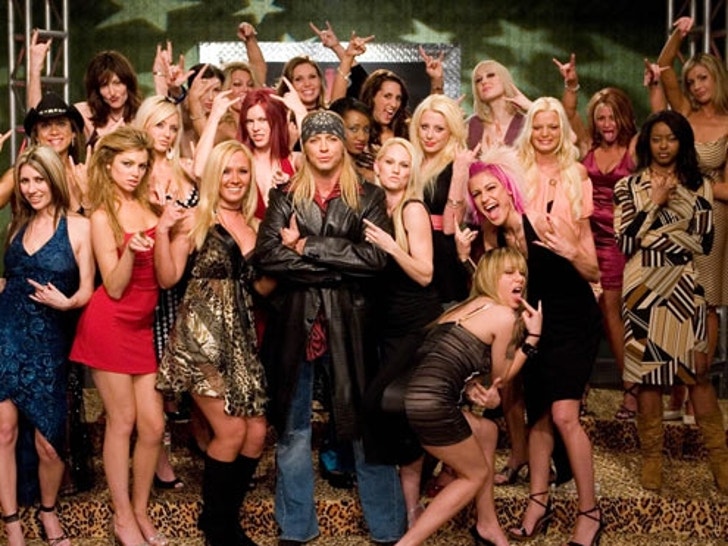 Aging heavy metal rockers need love too ... even former teen idol Bret Michaels. Wanna watch?

Bret, 44, front man for the '80s rock band "Poison," has been tapped to join the likes of Flavor Flav in a search for true love -- as videotaped for a TV audience. Welcome to VH1's new viewing for the lovelorn hasbeen, "Rock of Love with Bret Michaels."
TMZ has obtained the first photo of charming, erudite ladies from whom Bret will be choosing as he tries to find his one true, um, love. Sources close to the show say, "He is looking for a woman who can truly keep up with his rock-n-roll lifestyle and not become jealous of his one true passion -- performing -- which has been the reason for and destruction of most of his relationships." Every thorn has his rose.