Joanie Loves Chachi ... and LG Mobile!
Joanie Loves Chachi
... and LG Mobile!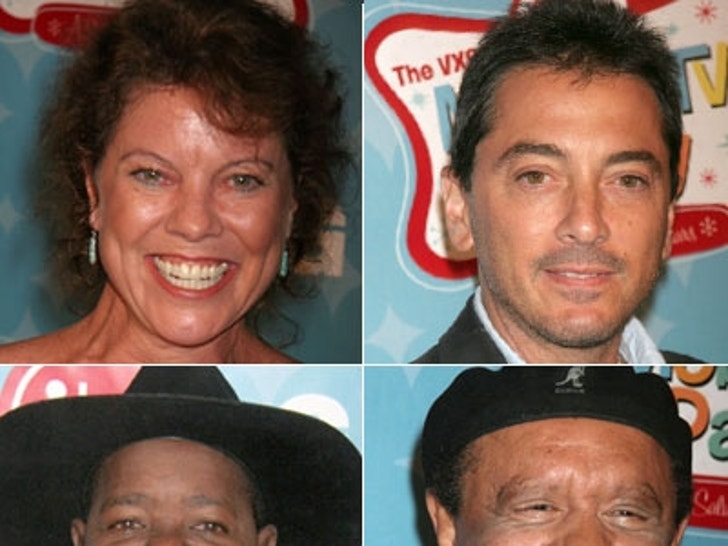 LG Mobile threw a huge bash on Tuesday to celebrate their latest cell phone, and rang up some of the biggest stars -- from 1982!
With everyone from Erin Moran and Scott Baio to Gary Coleman and Sherman Hemsley dusted off and carted onto the Paramount lot, the red carpet looked more like a "Battle of the Network Stars" rerun than a paparazzi-worthy event! RIP Howard Cosell.
To keep the has-been lineup fresh, 21st Century sub-lebs like Tara Reid, Bai Ling and Jesse Metcalfe were also on on hand for the festivities. Where Are They Now?!
While everyone and Dina Lohan can lay claim to having thrown a few back with Britney and Lindsay, how many can say they partied with Joanie Cunningham! Happy Days indeed!