In News About People Not Named Paris...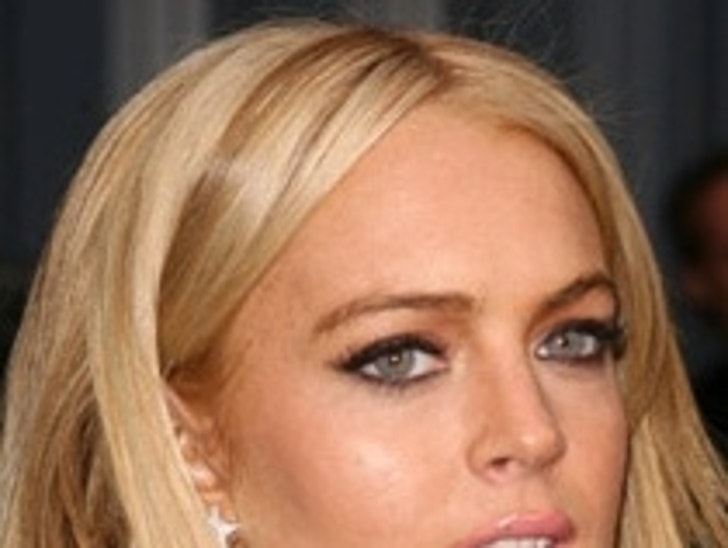 Lindsay Won't Be Boozing on 21st, Says Mom
The words "sensible" and "Lohan" aren't normally associated with one another, but her mom said yesterday that she's not only going to be on the wagon for her b-day, she's still going to be in rehab.
Self-proclaimed "White Oprah" Dina Lohan told reporters in a Long Island court yesterday that Lindsay will be doing "extended care" at Promises in Malibu, and suggested that she could still be doing rehab when her July 2 birthday rolls around, but won't actually celebrate at Promises.
Anna Biopic Erases Mama Virgie from Story
The latest Anna Nicole Smith TV movie won't have the large-and-not-in-charge Virgie Arthur in the script because, according to the woman playing Anna, "she just doesn't deserve to be in the film." Willa Ford tells Steppin' Out (via Rush & Molloy), "If there is one thing Anna wouldn't want, it's her mother in a movie about her life." Ford, for her part, says her own relationship with her folks is a whole lot better – so good, in fact, that they told her what she could and couldn't show in Playboy. 'Cause that's good parenting.
Germany Says "Nein" to "Cult"-ist Cruise
The German government has banned Tom Cruise and the producers of "Valkyrie," the movie Cruise is making about the attempted assassination of Adolf Hitler, because of the star's Scientology ties. A spokesman for the Defense Ministry says that the filmmakers won't be allowed to film at German military sites if the famed Count Stauffenberg (the leader of the plot) "is played by Tom Cruise, who has publicly professed to being a member of the Scientology cult." The film is slated for a 2008 release.
Party Favors: The New (Old) Indiana Jones, Deconstructed ... Tara Loves Her Clams ... Kelsey Sells to Hayek
The intrepid funnymen at ThighsWideShut.org have seen the first photo of Harrison Ford as Indiana Jones in the fourth installment of the series, and they've made several trenchant observations, among them the fact that Ford/Jones' unbuttoned shirt is a show of solidarity towards Anne Heche. Puzzled, let them explain. ... Tara Reid had a bivalve-licious dinner at N9NE Steakhouse at The Palms, sharing shellfish platters and other delights, before moving on to Moon Nightclub. ... Kelsey Grammer sold his Bel-Air mansion to Salma Hayek and rich guy fiancé Francois Henri Pinault for $20 million, says Page Six. What, no celeb discount?