Liza Gets Some Ass in Brazil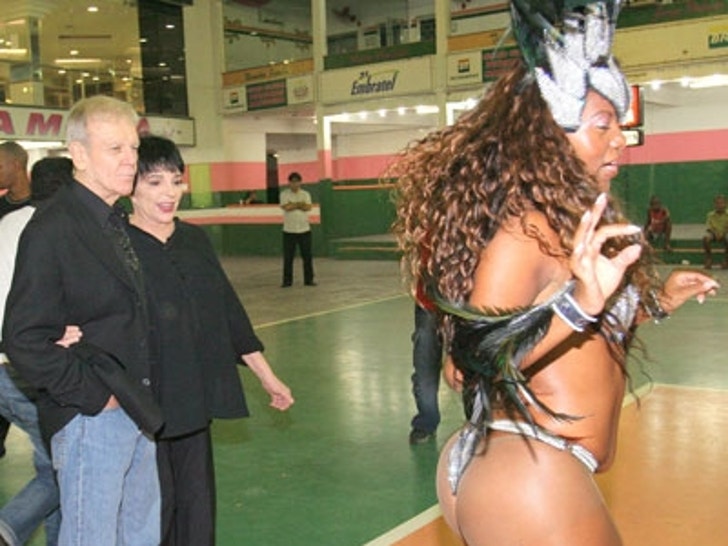 Liza Minnelli is enjoying only the best views of Rio.

Ms. Minnelli, accompanied by her manager and her eyebrows, visited the Mangueira Samba School on Saturday, the two of them giving the look of love to a few thong-wearing female dancers. Check out that PopoZao!
Fortunately, the outfit is not available in Liza's size.