Paris Pigs Out at Chez Lynwood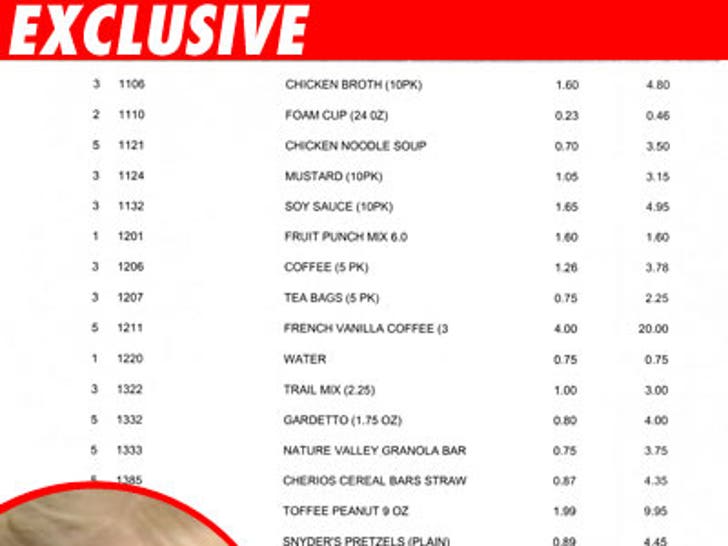 Paris ordered from the same menu available to all prisoners. TMZ has obtained a record of what the ex-con/heiress consumed during a single week of her jailhouse stay -- and let's just say it wasn't exactly a light lunch at the Ivy.
Beside the standard three meals a day, Paris devoured such delectables as instant chicken noodle soup, blueberry muffins, toffee peanuts, packs of coffee, soy sauce, Cheerios, fruit punch mix and mustard. Seems like she had nothing to do but eat!
And the scales of justice are in -- and TMZ has learned that, despite her feeding frenzy, Paris actually lost seven lbs (not ten as previously reported). Who needs Atkins when you got chicken broth and instant coffee!
And don't think Paris let her beauty regimen slide just because she was locked up with hundreds of her favorite fellow female inmates! To get herself prison gorgeous, Paris ordered skin cream, eyebrow pencils, vaseline, an emery board and cotton swabs. Pretty in orange!
In total, Paris spent $145.32 on her purchases for a week. Cheaper than drinks at Hyde!