Benoit's Doc Has History of Shady Practices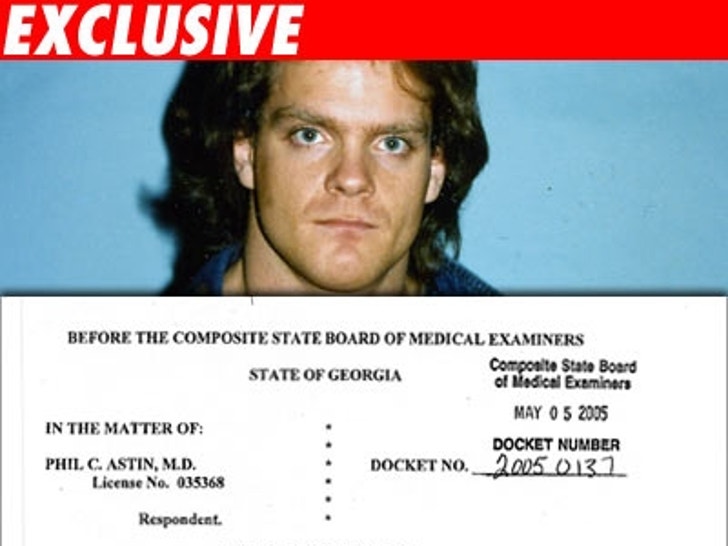 In 2001, the Georgia state medical board suspended Phil C. Astin, M.D.'s license to practice medicine for three months and fined him $500.
Early Thursday morning, authorities raided Dr. Astin's office in connection with Benoit investigation. Officials claim they seized medical records, but no arrests were made. According to the AP, Astin has admitted to prescribing testosterone to Benoit in the past, but has not commented on what, if anything, he prescribed to the wrestler on Friday.
Ironically, Dr. Astin's father had also run into trouble with the state medical board. According to records from the Georgia State Board of Medical Examiners, Phil Carroll Astin Sr. was found guilty of engaging in "unprofessional conduct" in 1992 by over-prescribing a plethora of pills including amphetamines, antidepressants, tranquilizers and narcotics to various patients.
As a result, the medical board suspended the father's license for 30 days, put him on 5 years probation and fined him $2000. Astin Sr. was reinstated in 1997, following the completion of his sentence.
Astin's offices were located in Carrollton, Georgia -- a small college town about 50 miles from Benoit's home.
Calls to Dr. Astin Jr. were not immediately returned.