Meat Loaf Pulls a Britney -- Flashes Back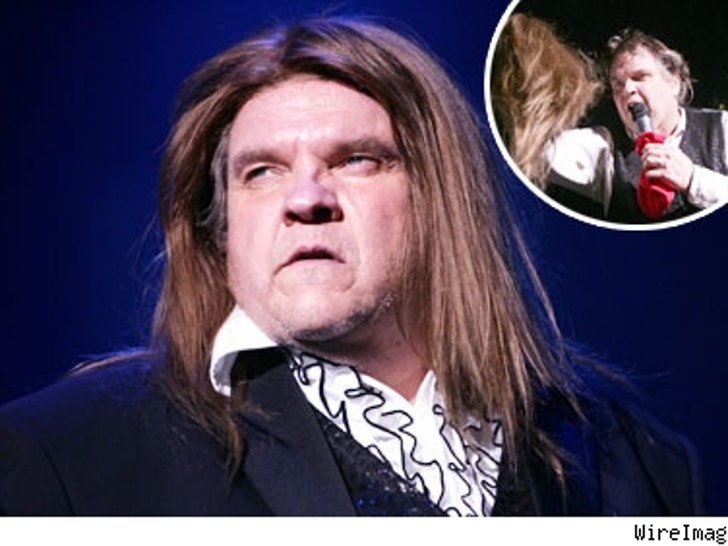 In an attempt to relive his "Bat Out of Hell" heyday, Meat Loaf donned a nasty horsehair wig at his concert in Amsterdam last night. Hey, there's a Meat Loaf in this hair!
This isn't the first time he's wigged out during a performance -- the cooling Meat Loaf went on an obscenity-filled rant at the Kerrang! Awards in London last year, dropping the F-bomb 10 times in 40 seconds.