Megan Fox -- On Becoming Angelina
Megan Fox
On Becoming Angelina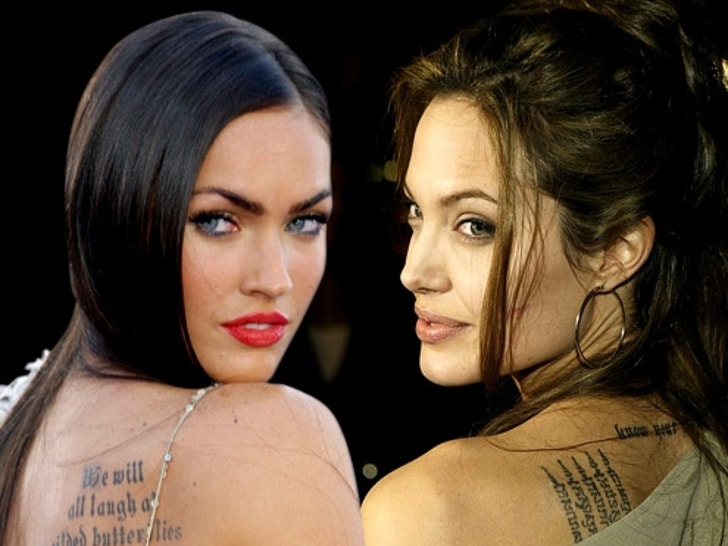 First she stole Angie's signature over-the-shoulder tat. Now she's doing her over-the-shoulder pose! What's next? Looks like the lips!
For "Transformers" star Megan Fox, morphing is in season this summer. Few can so enviably emulate one of the most gorgeous women in the world. But has Angelina found her match?
Who's got it goin' on? Angie or her wannabe?