Knut the Polar Bear Now on His Own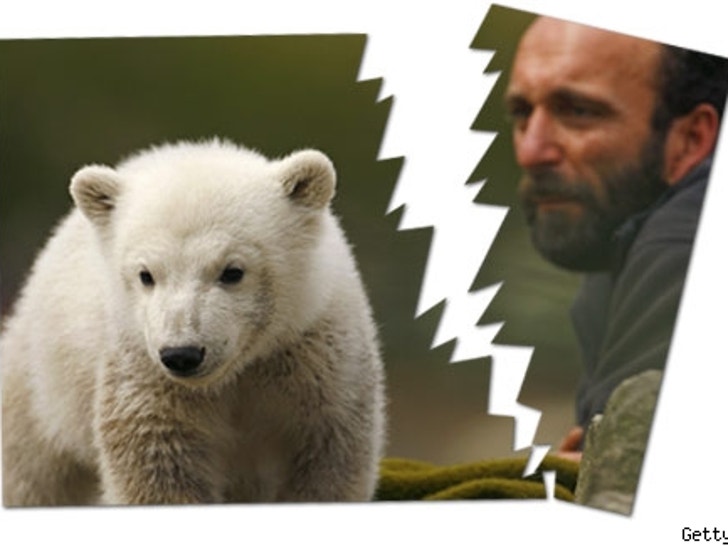 Knut the polar bear -- he's shared magazine covers with Leo DiCaprio and is a bona fide global superstar -- but there's one guy who's totally over the furry bear: Knut's longtime keeper, Thomas Doerflein. Gummi and Greasy might be looking for friends!

Doerflin has been with Knut since he was a wee 20 lb. pup, but says he can no longer handle roughhousing with the now 110-pound polar prince. That's not beary nice! Knut's all grown up, and that's just fine with Doerflein, who says he's "burnt out" from all the attention. From now on, Knut will be living on his own.
Still, the extra 100 or so pounds Knut's put on hasn't made him any less popular with Berlin's audiences. "The bear is still an attraction," Kerstin Jacobs, zoo operator, told TMZ. "He is famous! They still have a connection with him."