Sandler, Spade, and James Get Stacked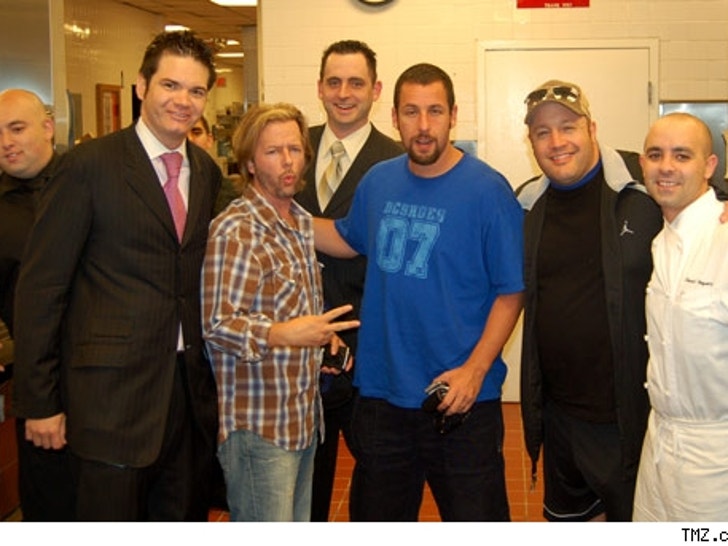 No shoes. No shirt. No problem! -- if you're Adam Sandler, that is.

Funny trio Adam Sandler, David Spade, and Kevin James visited Stack Restaurant & Bar at The Mirage in Las Vegas on Thursday night. A TMZ spy told us Sandler walked up to the hostess at the hip steakhouse and removed his shirt, saying "Do you have a dress code here?" She hesitantly replied, "Sometimes." Not for Billy Madison! Sandler, thankfully, put his t-shirt back on and let the hostess know he was just -- being Adam Sandler.
Sandler and James were in the City of Sin to support Spade -- who was headlining this weekend at The Mirage.