Marilyn Manson Bodyguard Beats Photogs -- In Court!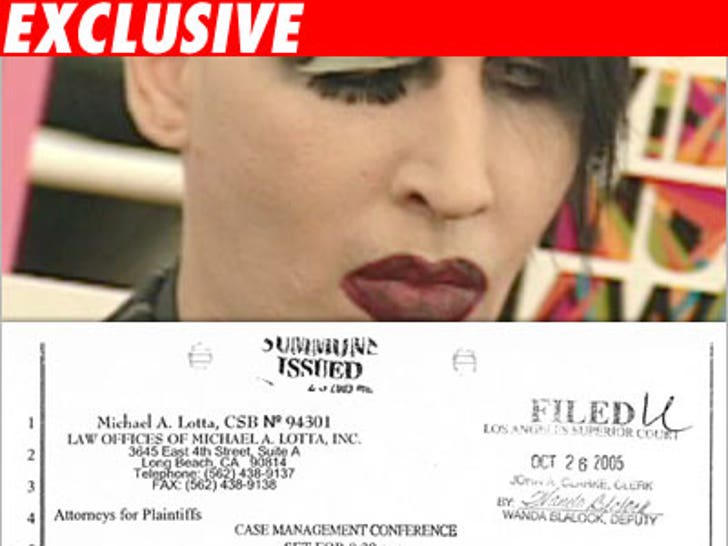 A photog who claimed that Marliyn Manson's bodyguard beat the crap out of him outside of a nightclub a few years ago just got his ass kicked again.

A jury decided shutterbug Ruben Navarrete didn't have the goods to prove he was beaten up by Manson's hired muscle back in 2004.
Navarrete filed a lawsuit in Los Angeles County Superior Court, alleging the bodyguard "grabbed him and put him in a choke hold." Navarrete also claimed that the bodyguard forced him to, "erase the portions of his videotape that contained the images of Marilyn Manson." Manson was originally named as a defendant, but the judge threw that part of the case out.
UPDATE: TMZ obtained an official court document that the jury submitted to the judge blasting the two photogs: "We feel this action by the plaintiffs is beyond frivolous. Can we find them responsible for defendants court costs and attorney fees? And any other out of pocket expenses?