Olsen Twins and Yo Momma Teach Kids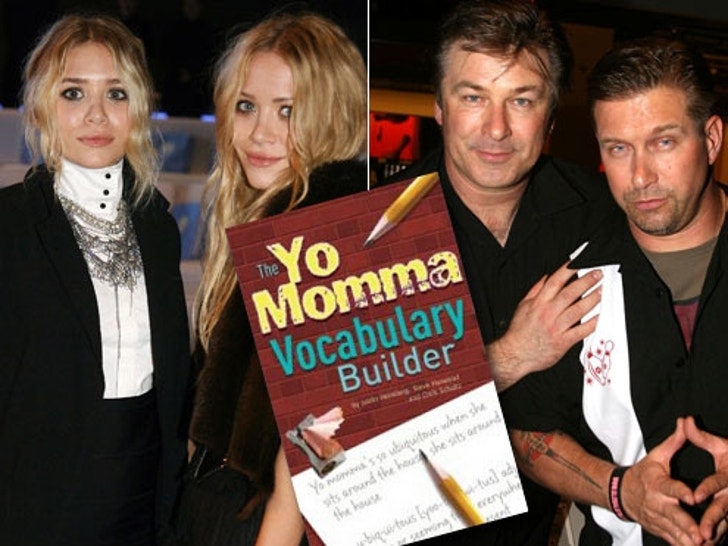 Paris Hilton isn't exactly Merriam-Webster when it comes to words more than 4 letters long -- remember "recieved" from her jailhouse dispatches? But if she can teach the youth the meaning of "ubiquitous" -- by just being so -- then who gives a Hilton? Ask Yo momma!

That's the idea behind "The Yo Momma Vocabulary Builder," a new tome from Classless Education, a teaching troupe of comedy writers and educators that wants students to learn their vocab using "Yo momma" snaps and celeb references, i.e., the things that all teens know best. The Olsen twins pop up -- natch -- to demonstrate the word "emaciated," and Mike Tyson illustrates "malapropism," because of his endless appetite for them.
Then there's robo-host Alex Trebek, who helps instruct the kids on "eponym." The Classless folks posit "trebek" as a verb -- an eponym -- of the future, as in "to overarticulate pompously." The Baldwin bros become another eponym for being "a series of related specimens that increase incrementally in quality." Sorry to trebek this so.

And the corresponding "Yo Momma"? Yo momma's so nasty, someday her name will be an eponym for ugly. Snap, bee-yatch!