"CSI" Jerkoff Wrangles Posse, Chases Injured Photog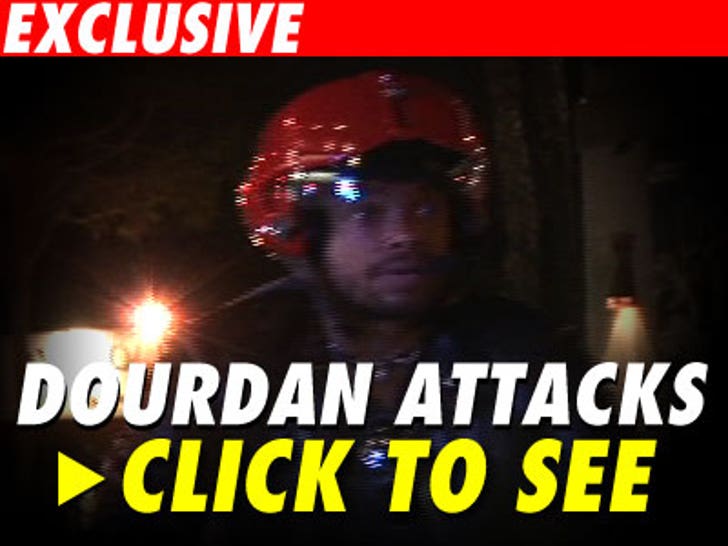 To get the full scope of Gary Dourdan's shocking, unprovoked attack against a TMZ photog, you must watch the entire 15-minute clip.

As we previously reported, the "CSI" star brutally attacks our guy, then speeds off on his Ducati. Apparently unaware that his camera is still recording, our photog captures Dourdan coming back for round two and recklessly chasing him around Hollywood.
Dourdan and his entourage, riding in a Town Car, chase the frightened photog as he begs passersby for help, ultimately flagging down a cab to get away from the mob.
UPDATE: CBS has issued the following statement about the incident, saying: The alleged incident has not affected production, as the show (CSI) is not currently in production. Rumors that he has been dropped from the show are absolutely false.
Warning: This video features explicit language .