50 Cent Sues: I'm Sick of Being Shot, Yo!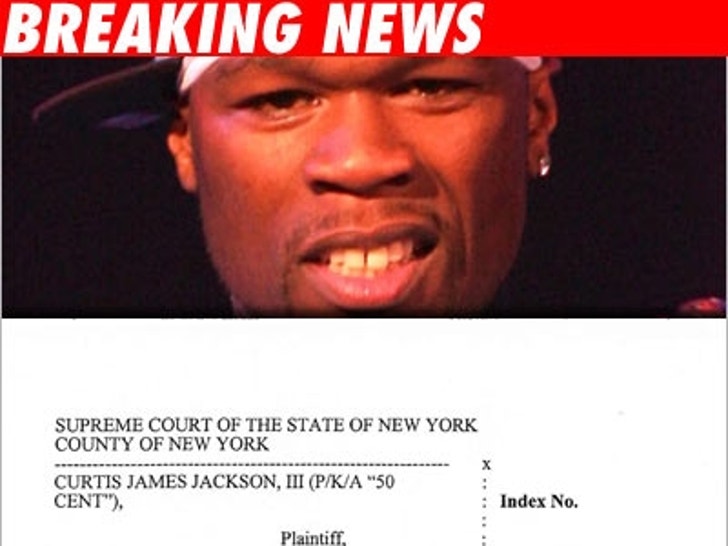 TMZ has learned that 50 Cent, real name Curtis Jackson, is suing an Internet advertising company for over $1 million for creating a "game" that allowed players to "shoot" at a character based on his likeness. Nine times is enough!

According to the complaint filed in New York County Supreme Court, an online game called "Shoot the Rapper" was created by the Traffix corporation and featured a cartoon image of Fiddy accompanied by the line, " 'Shoot' the Rapper and you will WIN $5000 or 5 Ringtones Guaranteed." Go shorty! In 2000, Fitty was attacked and shot nine times in Queens, New York ... but unless you've been living in a cave, you knew that already.
The multi-platinum-selling artist is suing for negligent and intentional emotional distress, defamation -- and is claiming he is owed money due to Traffix's "unlawful use" of his portrait/image. Besides the million bucks, Fiddy is also asking for punitive and exemplary damages, as well as reimbursement for any costs and fees incurred in bringing the complaint to court.
A call to Traffix was not immediately returned.