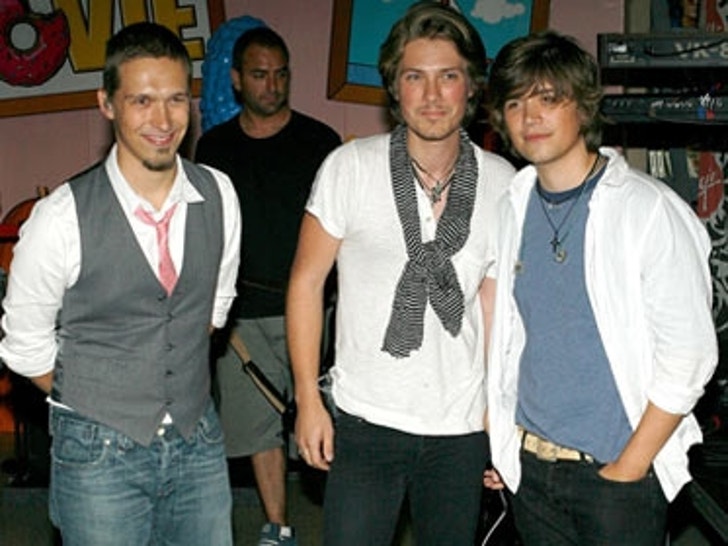 The Hanson sisters appeared at the Virgin Megastore in NYC on Tuesday, bringing their special brand of lesbian chic!

The girls, Taylor, Ilene and Zelda, posed for cameras while promoting their new CD "The Walk." According to their website, they were able to create the album with "the freedom of having no major label ties." How convenient!
Also, let no one forget, sources told us that Oprah's staff said they were the most difficult guests -- ever.