Mindy McCready -- Wanted Woman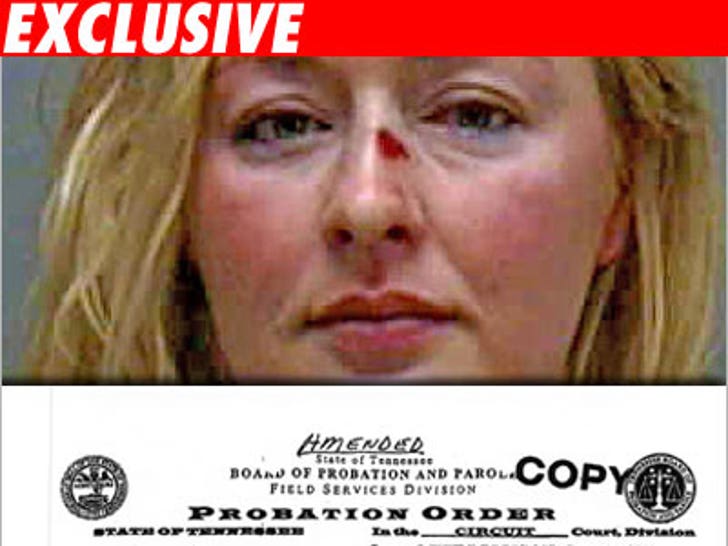 UPDATE: TMZ has confirmed that Mindy McCready is now in police custody. She was arrested at the Nashville International Airport moments ago. Airport Police and Williamson County Sheriff's Deputies arrested her after she got off a Southwest Airlines flight. Let's hope she was in Group C!
Police in Tennessee are on the lookout for a former country singer with a huge gash on her face, after a warrant was issued for her arrest earlier today.
Cops tell TMZ that Mindy McCready violated her probation when she was arrested in Florida on charges of battery and resisting arrest, after allegedly getting into it with her moms ... and then cops. McCready was sentenced to probation in 2004 after being convicted on a prescription drug fraud charge.
In the order, filed in Williamson County, Tenn. in November of 2004, Mindy was ordered to serve three years probation -- meaning she only had a few months left to go.