Pussycat Doll: I'm No Whore, Dammit!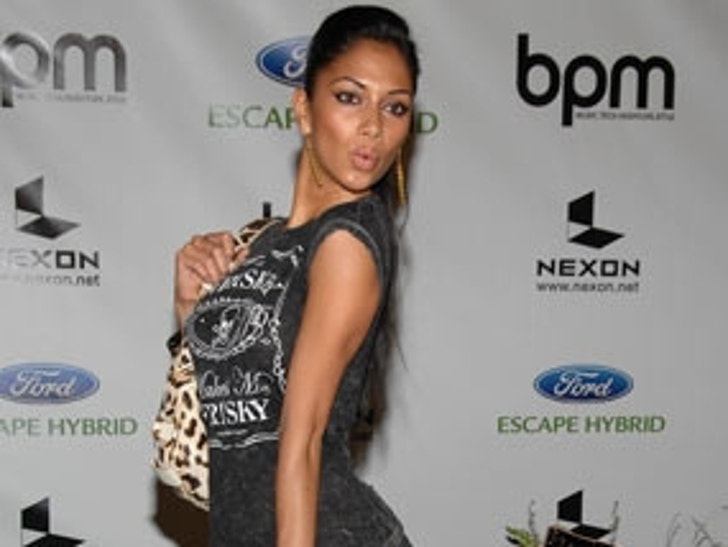 Nicole Scherzinger, really the only recognizable Pussycat Doll, is trying get away from the stripper stereotype -- seriously.

Nicole, who released her first solo single featuring TI, was in the glamorous port city of San Pedro, Calif. yesterday -- filming the video for the song. According to sources on set, Nicole was dressed in a skimpy, bronze-colored designer bathing suit and then asked to do some crazy yoga poses. Our source said that Scherzinger was not too happy about the outfit and told execs that she "looked like a whore." Understandable, since she's used to those ladylike Pussycat Doll outfits. Shooting continued for a short period until execs agreed that she did, in fact, look like a hooker! Shock!
The set was immediately cleared until a new, more tasteful outfit was found for the sexual poses. You can dress a wolf in sheep's clothing ... or something like that.