Pia Zadora Resurfaces in Crackup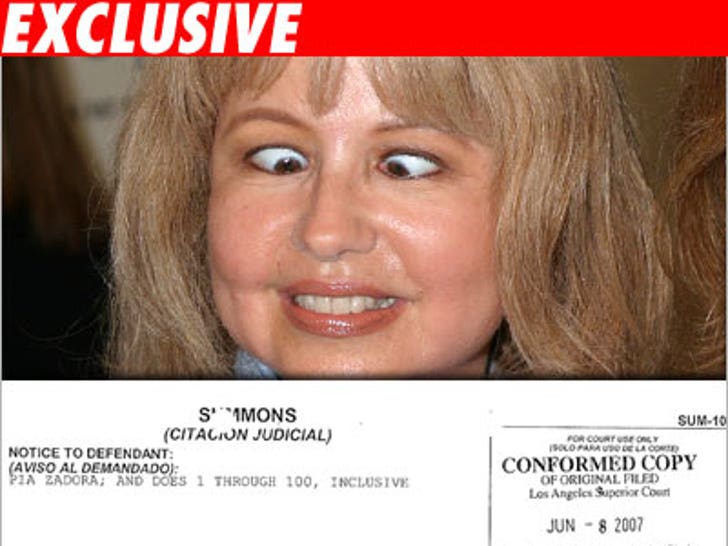 Former star Pia Zadora was sued by producer Alfred Newman, no relation to MAD Magazine's Alfred E. Neuman, for allegedly rear-ending his Mercedes with her Hummer. Not so gentle, Butterfly!

According to the suit, Al claims that on June 29, 2006, he was on Wilshire Blvd. in Beverly Hills, stopped in traffic, when the 53-year-old "Lonely Lady" failed to apply her brakes in time.
Basel G. Jamra, representing Mr. Newman, says he "is prepared to vigorously pursue the case" against the one-time Golden Globe winner and destroyer of legendary mansion Pickfair -- which she bought with her former husband and razed. The home was built by silent screen legends Mary Pickford and swashbuckling "Zorro" star, Douglas Fairbanks. Newman is claiming personal injury and other damages.
Pia Zadora's people (yes, she still has some) had no comment.