Lindsay-Free Zone for Sale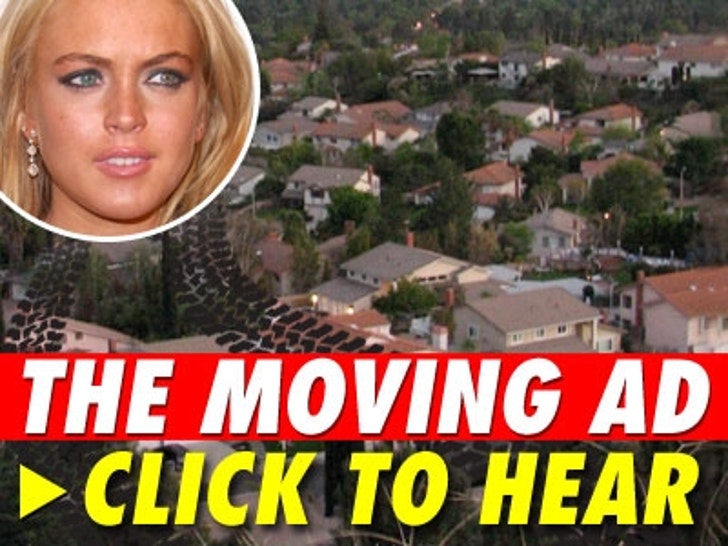 When radio ads for new home developments make fun of you -- you've officially hit rock bottom -- well, that and two DUIs and twin stints in rehab!

Lilo jokes are a staple on the comedy circuit, but in construction?! Woo, child!
In a spot heard on L.A.'s KNX 1070 Newsradio plugging the fabulousness that is suburban Porter Ranch, Calif., a man and woman talk of how they are tired of Los Angeles, its paparazzi and "insane teenage movie stars." Screeching tires and a crashing car are then heard, followed by a woman saying, "There goes Lindsay again!" The man suggests a move -- to escape the celebrity madness. To where? The moon?!
Lohan is officially the new Bobby Brown. Trust!