"Lindsay" Takes Shot in Porno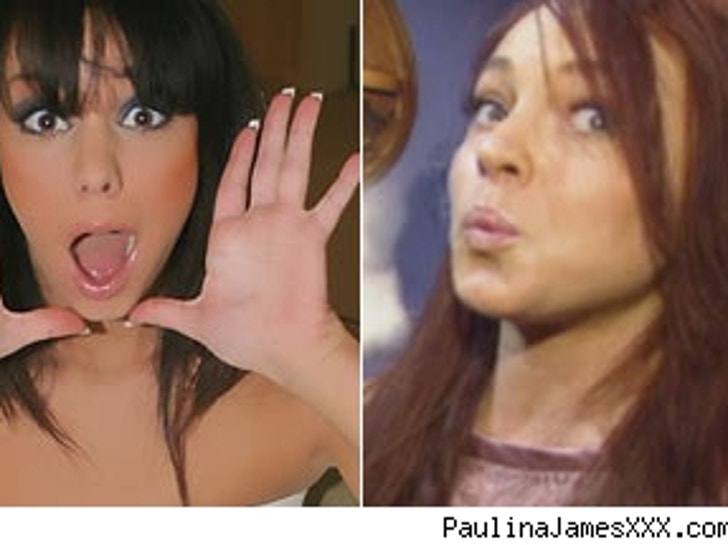 Lindsay Lohan -- or, should we say, "Lindsay Hohand" -- will be getting pumped in a big way in a new porntacular production from the geniuses that brought the world "Britney Rears" and "J-Ho."

Coming in October, reports AVN, "Lindsay HoHand: Get Out of My F**king Way" features a "pop princess" who "can't seem to stop getting in trouble" -- this is already sounding familiar -- and whom all of Hollywood regards as "a fun date." The fictional Lindz -- played by starlet Paulina James, pictured above left -- also has a certain penchant for delivering hands-on assistance to the numerous cops that detain her, and as for the rest of the film, well, let's just say that it takes Lindsay's panty-free phase to a new level.
A source at SexZ Pictures admits that "a lot could happen" between now and the time Lohan faces her legal music, and that if she does indeed end up in the slammer, a long and lucrative series of "HoHand" films could be born. Ho-ray for that.