Denise and Pam Pay for "Douchebag" Attack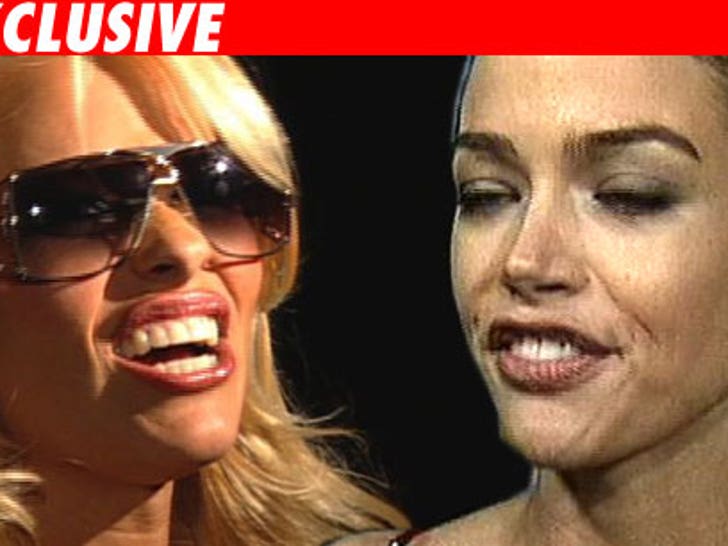 Tired of fighting, Denise Richards and Pam Anderson finally rolled over and gave in to two photogs who accused the ladies of beating the crap out of them last year in a profanity laced, computer tossing tirade in Canada.

In legal documents filed in L.A. County Superior Court and obtained by TMZ, Scott Cosman and Rik Fedyck agreed to drop their lawsuit against the ladies, in exchange for a confidential settlement. The two guys claimed they had "nightmares," after Richards called them "f**king c**ksucker at least 12-15 times as well as scumbags, douche bags and paparazzi scum." Sometimes it pays to be a douche!
This was the same attack, on the set of "Blonde and Blonder," in which a laptop was tossed from a building, allegedly injuring an elderly woman in a wheelchair.