Hollywood Checkbooks Closed for '08?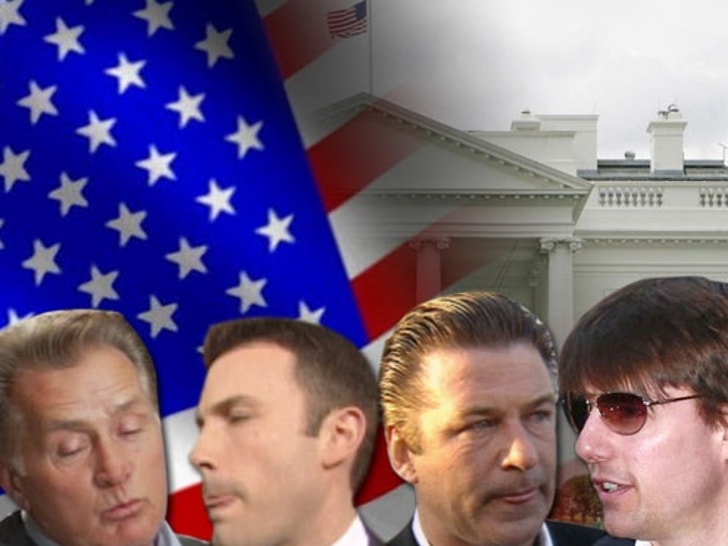 With the 2008 presidential election still in its pre-primary stage, Hollywood's elite players are still unsure where to throw their money. Now blogalicious Arianna Huffington can show you where the money is ... and isn't!

A new tool on HuffingtonPost.com lets users search through campaign contributions by name or location. A quick look through the database shows several usually political celebs are sitting out the race ... so far. The Baldwin brothers, the Sheen/Estevez clan (Martin, Charlie and Emilio), Julia Roberts, Brad Pitt, Johnny Depp, Matt Damon and Ben Affleck all show no donations, says the HuffPost.
Scientologists have also been quiet thus far, with no records on anything from Katie Holmes' husband, Kelly Preston, John Travolta or Jenna Elfman. Perhaps they want to know where Sen. Clinton stands on Xenu.