Charlie to Denise -- You're a Nanny Goat!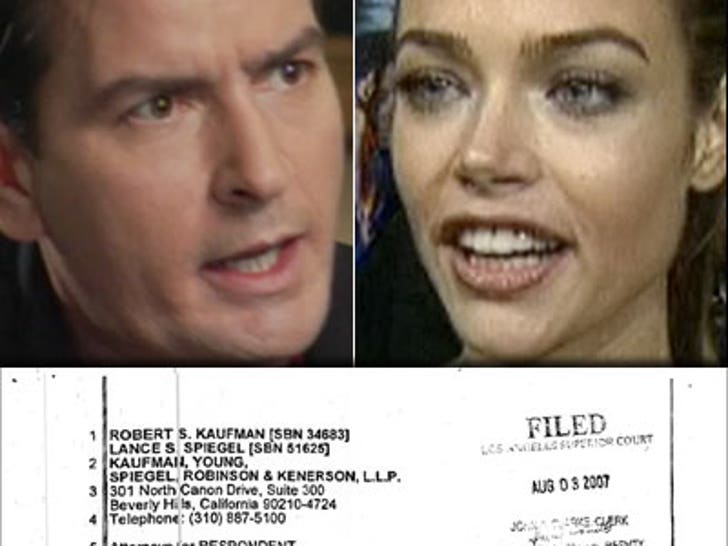 TMZ has obtained a declaration filed by Charlie Sheen in his ongoing custody fight, in which the actor grumbles that the nanny situation just ain't working.

In the documents, filed in Los Angeles County Superior Court, Sheen explains he's now engaged to Brook Mueller, whom Sheen says "has a strong relationship with my children and she and I provide them with a structured and safe environment." Sheen wants more time with the kids, without the intrusion of nannies approved by the court who must be present when he has the kids.
Charlie says "I am capable of selecting my own child care provider and I request an order permitting me to make that decision."
Sheen alleges recently, Richards "has repeatedly made unnecessary telephone calls to me and to my home. These calls have resulted in disputes between us." Sheen wants the court to 86 all non-emergency calls. He's also asking for extended visitation -- he'd like to pick the two kids Saturday morning and return them on Monday every third and fifth weekend of each month.