Jurassic Boy Band Unearthed!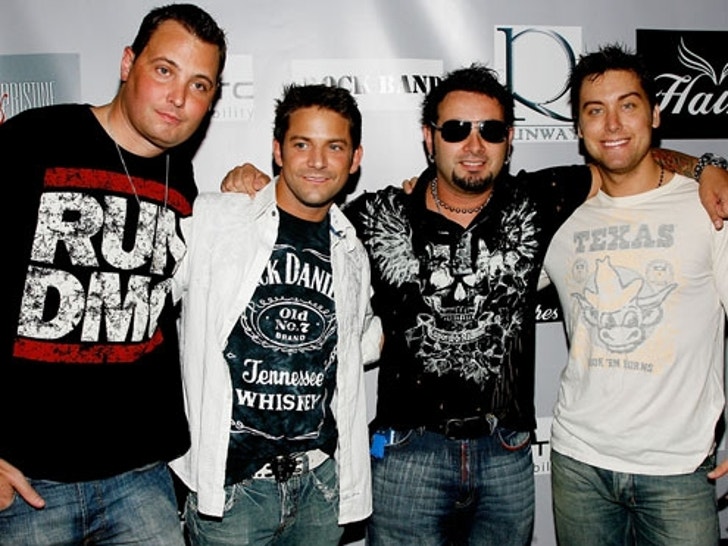 On Monday, archeologists in NY discovered the remains of a previously unknown species -- adultus boy bandus!

Images from last night's sighting show three members from this highly rare phylum: 31-year-old Rich Cronin from something called LFO, 34-year-old Jeff Timmons (aka the non-Nick Lachey cute guy in 98 Degrees),and 35-year-old Chris Kirkpatrick (aka the one in 'NSYNC who isn't Justin, gay or on "Dancing with the Stars"). Sources tell TMZ that if it weren't for the appearance of Lance Bass, the species would never have been identified. Another gay superhero saves the day!
VH1 captured the highly uncommon group in its natural habitat for their reality documentary series, "Mission: Man Band." Lark week is here!