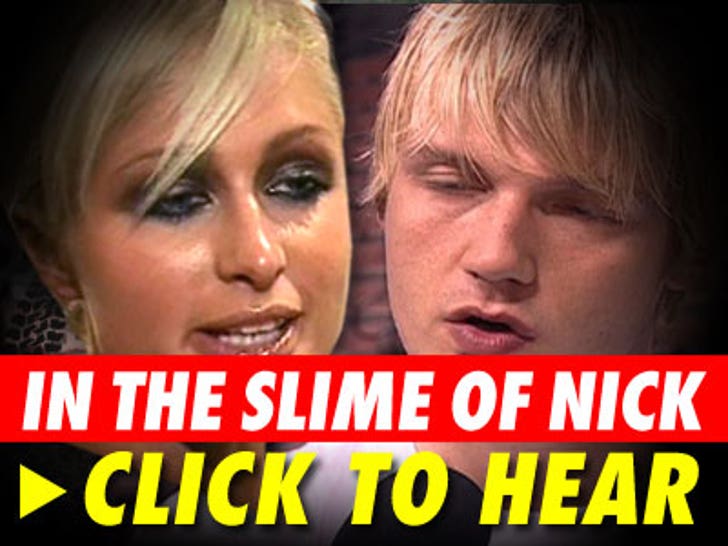 Blonde boybander Nick Carter had a thing or two to say about celebutante ex-girlfriend, ex-con Paris Hilton. While being interviewed on air today for the Scott & Todd in the Morning Show on WPLJ 95.5 FM in New York City, Carter dished and dismissed his former flame. The boys were in town promoting their new single, "Inconsolable." Backstreet's back? Alright?

"[Bandmate] Howie asked me that question this morning: 'You don't think about her no more? You ever wish you could be back with her?' To be honest, no. I don't even care anymore," he said, before adding, "I think half of America doesn't care either." Harsh!
The teen dream dated Hilton for around 7 months in 2003, before their relationship crashed and burned. At the time, said Carter, "I got tired of the rumors surrounding our relationship and the constant on and off status." Tired of Paris?