Brood de Brangelina -- The Most Gorgeous Family
Brood de Brangelina
The Most Gorgeous Family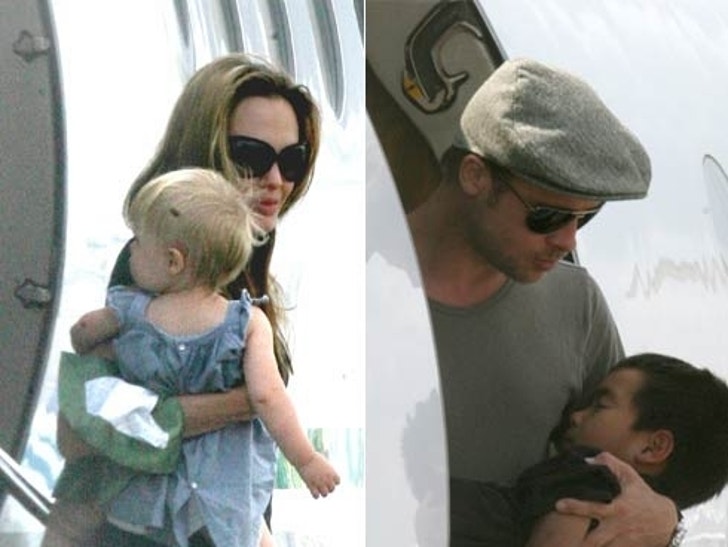 Does everything that Brad Pitt and Angelina Jolie do have to look so good?! Well, if you exclude "Mr. & Mrs. Smith."
Landing via private jet in Chicago yesterday, the absolutely most beautifulest family ever, made their way to awaiting SUVs. Where's a hybrid when you need one?
Eye candy daddy Brad held onto Maddox and Zahara while picturesque, pouty-lipped Angelina carried Shiloh. Just another working class family ... in Hollywood.