Aussie Bikini Babe and Hunks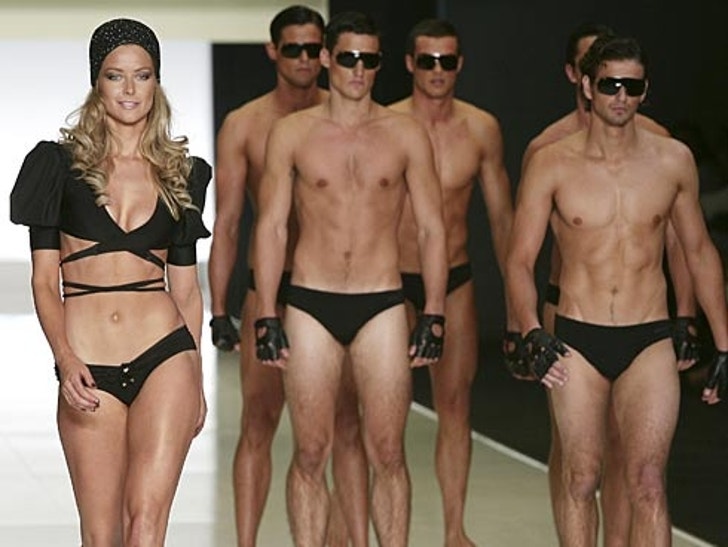 You can lead a team of swimsuited male models to water, but it takes Miss Universe to get 'em in the drink!

Aussie hottie Jennifer Hawkins -- who scored the Miss U. title in 2004 -- walked the catwalk, yeah the catwalk, for the Myer spring/summer collection launch yesterday. She's too sexy for some clothes!