Kimora Lee: From Baby Phat to Blubber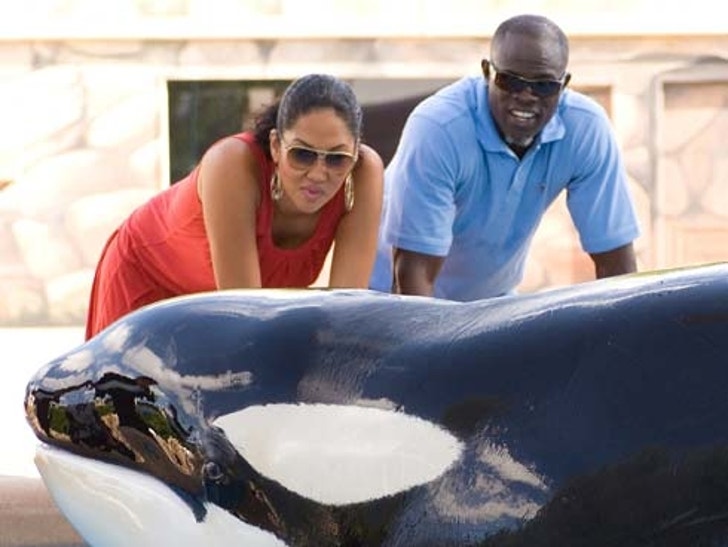 Mogul-by-marriage Kimora Lee Simmons and her new piece Djimon Honsou chewed the phat with Shamu at SeaWorld in Orlando. That's a big boy!

The ex Mrs. Russell Simmons appeared unimpressed at the gargantuan size of her new pal -- while Djimon laughed off the competition. They've obviously seen bigger!
Shamu ain't got nothin' on Amistad!