Lohan -- Cleaning Toilets 12 Steps at a Time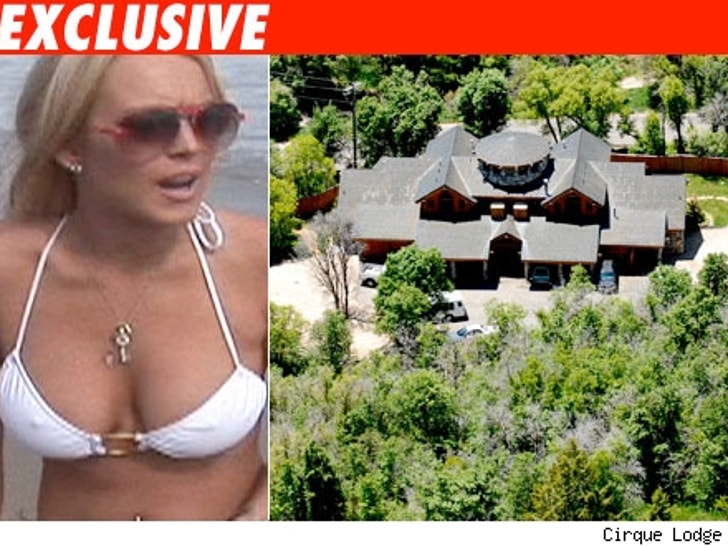 Lindsay Lohan is at what is considered the most hardcore drug treatment facility in the nation.

TMZ has confirmed Lohan is at Cirque in Orem, Utah, a treatment center run by Mormons. People inside the facility say Lindsay has been a "model patient," and gets absolutely no special treatment.
A television show is broadcasting a piece tonight with a woman in silhouette -- who claims she was at the facility with Lindsay, and that Lohan was difficult with the staff, refused to attend meetings and got lots of special attention -- including a private room. TMZ knows differently.
Sources inside the facility say that Lindsay attends12-step every day as well as other meetings, talks with psychiatrists and psychologists, and receives "other medical treatment." She is not in a private room; she has two roommates. She spends time during the day and night washing dishes, cleaning toilets and doing laundry.
Doctors at the facility say she has been cooperative from the get-go. As for the woman making the allegations, there are two facilities at Cirque -- The Lodge and The Studio. We're told Lindsay and the woman were at different facilities and there was only a short overlap. We're told the woman dropped out of the program days after Lindsay arrived, "against medical advice." Several doctors described the woman as "a problem." We're told the only way the woman could have even seen Lindsay was at group meetings -- she was never in a position to even see Lindsay's accommodations.
And we have more: We're told the day of her arrest, Lohan went to an intense, medical detox facility in L.A. for eight days. She then went directly to Cirque.
One Cirque insider says Lohan says the program is "life-saving."