Erykah Bad Do: Part Deux!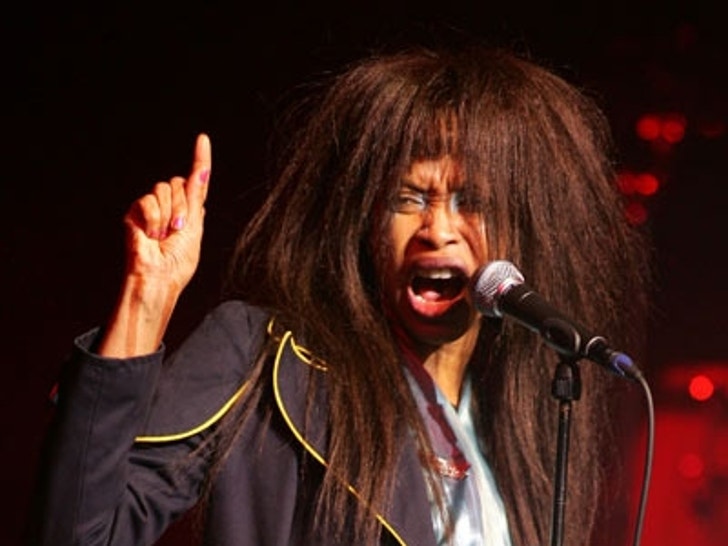 She's baaaaack! And Erykah Badu's hair don't is as bad as ever -- bad meaning bad, not bad meaning good!

Ms. Looney Locks took the stage at the Paradiso in Amsterdam yesterday -- and during the perfromance, showed the crowd just how many minutes it took her to get her hair did before the show! Wig check, one, two, one two!
Although her music tracks are off the charts, the ones on her head need to be re-released!