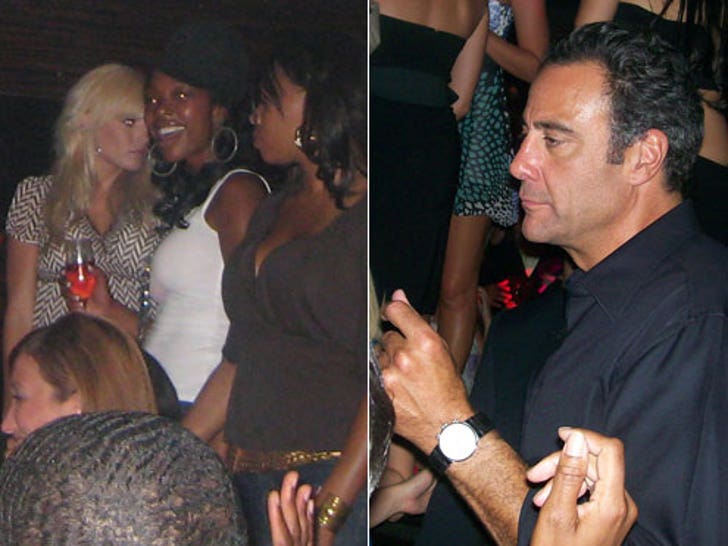 Before he smacked a TMZ cameraman, photog baiter (and supposed race baiter) Brad Garrett hit a Las Vegas nightclub this weekend and got down with all sorts of black people -- including Brandy!?

Despite her heartache -- and legal headaches -- over that fatal car accident last year, we're told the chanteuse had a table dancing good time with a few of her famous friends, including hoop hero Jermaine O'Neal, at JET Nightclub at the Mirage. The DJ even cranked out a few old-school Brandy hits -- "What About Us," anyone?
As for the slap happy Garrett, he couldn't have been happier either -- we hear he went with his Brad self and rocked some moves with some young hot Vegas talent. Too bad he didn't let his swinging (arm) stay in Vegas.