Angelina: One Hot Hood Ornament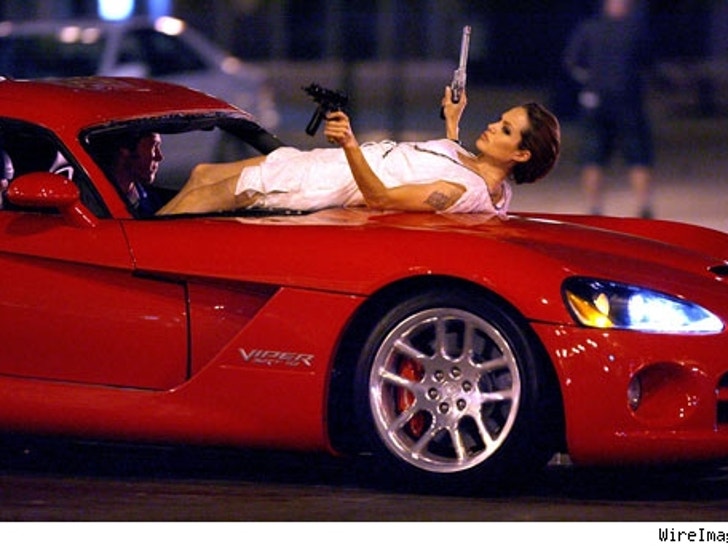 It's time to pull out the sexy checklist!
Expensive car? Check. Machine gun? Check. Angelina Jolie? Check. Skirted and supine Angelina on an expensive car holding a machine gun? Check, please!
Mama Pitt was seen kickin' back and taking aims on the Chicago set of her new movie "Wanted," yesterday. The sultry screenstar and mother of four looked carismatically comfortable in her role as a the voluptuous Viper sniper.