Jordan's Perfume -- A Lovely Boobquet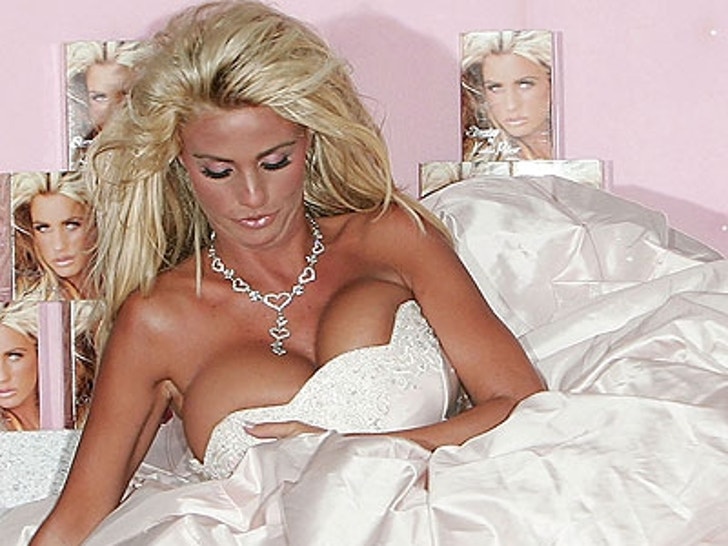 Katie Price, formerly known as just Jordan, showed off her new perfume today by pulling out the big guns ... literally.

The chavy Ms. Price showed up to The Roof Gardens, drowning in an oversized satin wedding dress for the launch of "Stunning" -- and Katie took a few liberties with the definition of the word by sporting some '80s video vixen hair, plenty of diamonds, and gown bursting with enboobsiasm.
Those desperately desirous of smelling like Katie can pick up the fragrance Friday ... at their own risk.