Will Films While Staff Chills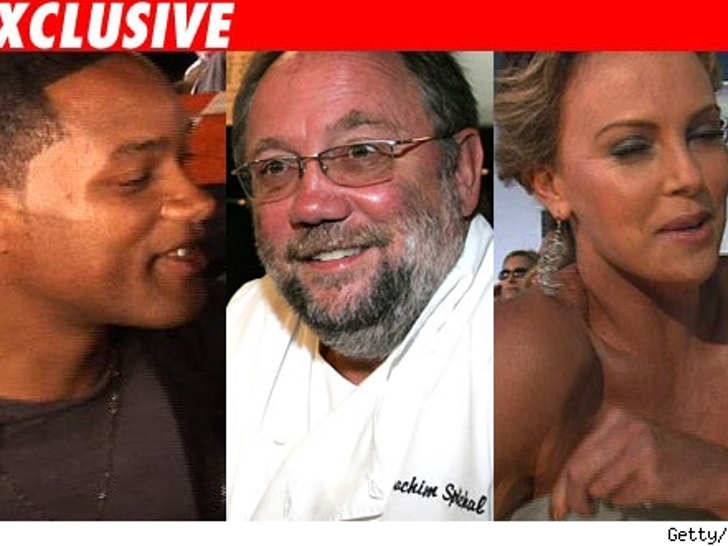 UPDATE: Adam Handelsman, EVP of 5WPR who represents the Patina Group, tells TMZ this is completely untrue. Patina Group owns multiple restaurants in the L.A. market. The staff were told that if they wanted to work, they could pick up shifts at other restaurants. "The vast majority," says Adam, "simply took a couple days off."
Hunky Will Smith is currently filming "Hancock" with hottie Charlize Theron at swanky Los Angeles eatery, Cafe Pinot -- and it's putting the pinch on the staff -- big time.

Our spies on set tell us that filming began on Monday and will conclude on Thursday, with the restaurant reopening Friday. And while the Patina Restaurant Group (home of celeb chef Joachim Splichal) is profiting from the location filming, all staff members at the restaurant have been told to stay home for the week -- with no pay! Not so tasty! The Fresh Prince of Bel Air would never treat his subjects like that!