Holy War! When Televangelists Attack!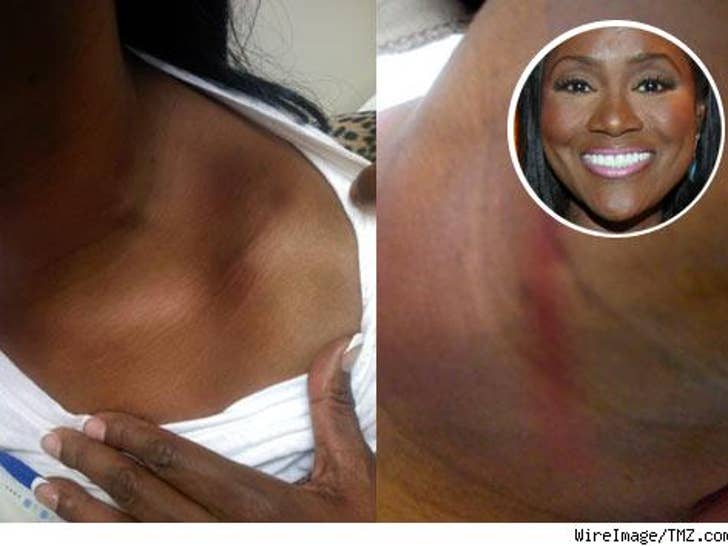 Oh my god! Pentecostal televangelist and women's empowerment lecturer Juanita Bynum was attacked at 4:00 AM in an Atlanta airport hotel parking lot -- by her estranged husband, Bishop Thomas W. Weeks III! Holy s**t!

According to police, the couple fought in the parking lot until a hotel bellman stepped in and broke it up. Bynum told police that her husband "choked her, pushed her down, kicked and stomped her in the Renaissance parking lot." Lordy! TMZ spoke with the victim's sister, Tina
Miss Culpepper photographed Juanita's injuries, as seen here. Only the lord knows where Weeks is at this time.