Amy vs. Her Hubby: First Round Knockout!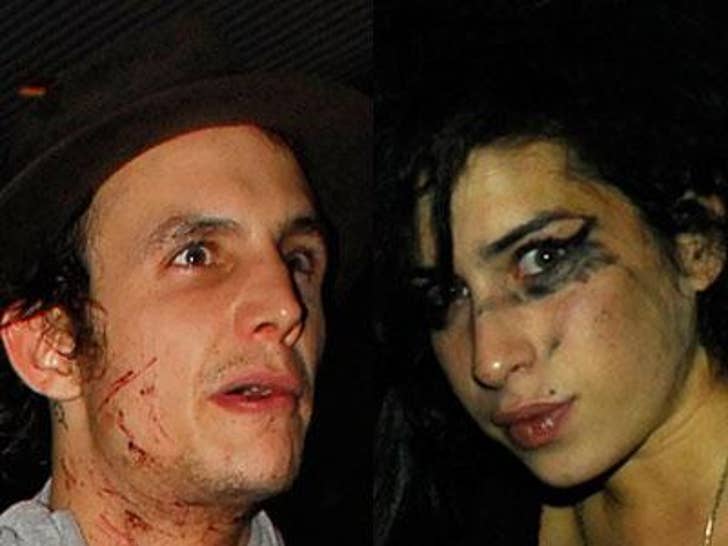 Amy Roundhouse strikes again!

The Britwreck singer got into a tussle with hubby Blake early Thursday morning -- and the whole thing was caught on camera!
In a series of text messages, the "Rehab" singer told Perez Hilton the whole thing was her fault, saying, "Blake is the best man in the world. We would never ever harm each other ... I was cutting myself after he found me in our room about to do drugs with a call girl and rightly said I wasn't good enough for him. I lost it and he saved my life." Ah, young love.
Amy and Blake were photographed on the streets of London, looking like they'd had a run-in with a Bengal tiger, but turns out it was just a strung-out, 100-pound soul singer on a rampage -- equally as dangerous.
Winehouse has checked in and out of rehab several times in the past few months and has canceled her North American tour. Amy went on to tell Perez that she has no plans on going back to rehab, but rather she just needs "a holiday." Sounds like a fine idea.