Jeans CEO Accused of Trying to Get in Employee's Pants
Jeans CEO
Accused of Trying to
Get in Employee's Pants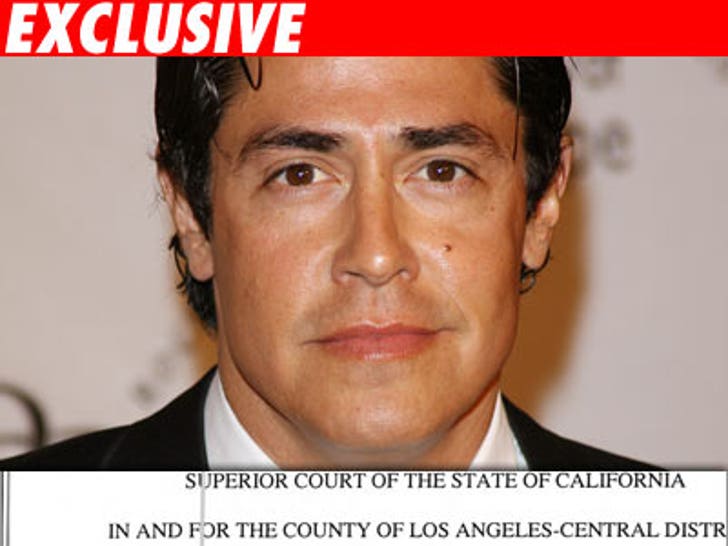 Rock and Republic clothing's CEO and lead designer, Michael Ball, is being sued by a former employee for sexual harassment.
TMZ obtained the lawsuit, filed August 17 in Los Angeles County Superior Court, that claims in November of 2006, Nicole Baros interviewed with Ball to be his personal assistant. During the five-minute interview, Baros alleges Ball asked her if she "had a boyfriend." The lawsuit claims that during her first month of employment, Ball made unwanted sexual advances towards her, such as "touching her hair, and continually staring at Baros' breasts and butt," and one point told her he wanted to "sleep with her."
The lawsuit also alleges at the company Christmas party Ball "cornered Baros in a room and attempted to kiss her ... then proceeded to stick his hand down plaintiff's pants." Later that month, she says she went to Ball's home to have him sign company checks and he answered the door in his underwear. She then says he chased her "around his apartment, grabbed her and threw her on his bed."
In the end, Baros claims she was not selected to go to Fashion Week in New York City, and was "let go and was told that there was not enough work for her."
Rock and Republic clothing has adorned the backsides of celebrities like Carmen Electra, Kate Winslet and Avril Lavigne.
A rep for the fashion line did not return our call for comment.