"Teen Choice" Set Rains Down on VIP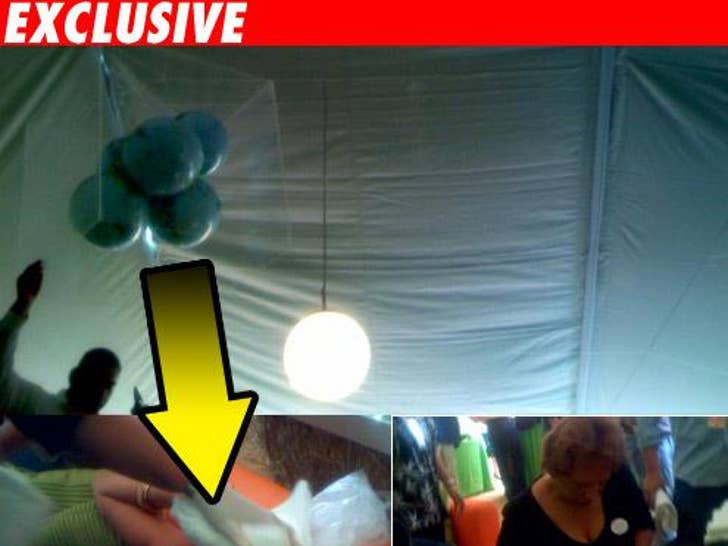 A large decorative box fell from the ceiling of the VIP tent at last night's "Teen Choice Awards," in a spectacular crash on top of the crowd -- when the dust settled, a Hollywood publicist had been knocked unconscious. Calling Larry H. Parker!

TMZ has learned that the falling set hit the woman in the head, leaving her on the floor, out cold. Her short skirt rode up, and someone partially covered her with a tablecloth. She was taken from the scene in an ambulance and treated at a nearby hospital -- but not before someone at the event retrieved the bloodied tablecloth before she was carted away. Those rental charges are a bitch! We've learned she was treated and released from the hospital. The cuts on her head required three staples!
To add insult to injury, we're told no one from FOX, who aired the show, or Universal, who hosted the event, has called to check on her after the accident. For their part, FOX told us "We're very sorry that someone was injured during last night's event, and we wish her a speedy recovery."