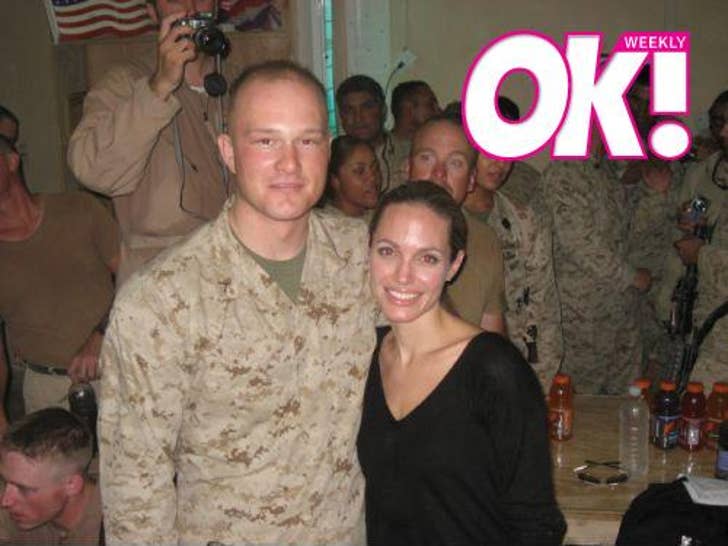 Globe-trotting, tattooed do-gooder, Angelina Jolie, swapped the tony Hamptons to visit war torn Iraq. The United Nations Refugee Agency Goodwill Ambassador is in Iraq visiting refugees displaced by the war, and will also visit US troops.

As reported by People, Jolie arrived in Iraq on Tuesday after visiting Syria on Monday. TMZ contacted the United Nations, who told us that Jolie was traveling sans entourage on her humanitarian mission.
The photo, from OK! Magazine, was sent in by the mother of a US Marine from Denver. It was taken today in Iraq.
The UN was responsible for travel arrangements, and said they wouldn't comment on security measures taken to protect Jolie. Travel arrangements for special ambassadors typically take two weeks to prepare, but in the case of Ange, the agency needed a whole month. Jolie will return to Damascus this evening, then back to Brad and their precious brood.