Davis to Ex-Backers -- See Geena Sue You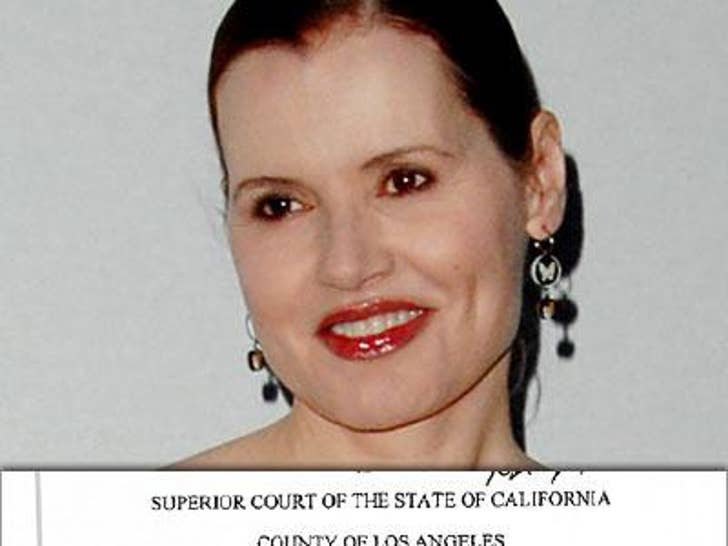 "Earth Girls are Easy" star Geena Davis is finding that starting a non-profit isn't so easy. She's suing two Minnesota residents who she claims took her idea for a charitable foundation -- and promoted it as their own.

Davis says in the suit, filed in L.A. County Superior Court, that in 2004 she came up with the idea for See Jane, an organization focused on exploring the depiction of gender in children's media, and went to Joseph Kelly and Nancy Gruver for help. Kelly and Gruver, founders of the nonprofit organization Dads & Daughters, agreed to become fiscal sponsors for the nonprofit -- in effect, lending See Jane non-profit status.
Davis raised nearly $750,000 for See Jane, but claims that Kelly and Gruver later told her that "they were the owners of the See Jane project and of whatever legal rights existed in the See Jane name and goodwill." Not so charitable! The suit also alleges that the pair used Davis' likeness to promote Dads & Daughters.
Davis is seeking unspecified compensatory and punitive damages.